When I woke up the weather was great. My mind had sorted things out overnight. I was headed home. The rest of the route would be more populated; I had enjoyed 3 days of solitude. Why would I want to ruin that?  I also didn't want my wife to have the full responsibility of tending to my mother in the hospital. The only problem was that my truck was about 6 miles down the Echo Trail from where I would take out. But I thought that surely someone would stop for a hitchhiking canoeis--tat least I hoped I looked like a canoeist.

I'd done the rest of this route several times and I enjoy it. The river flattens out and gets wider, the portages are easy and views of eagles, deer and beaver are frequent. Here's the weedy Little Pony River.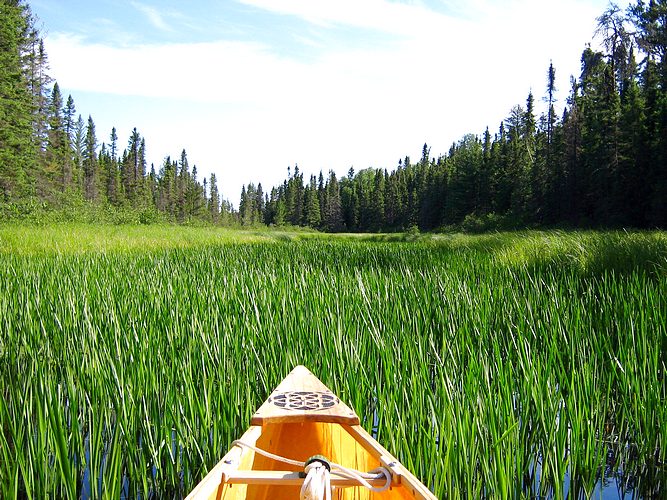 Next, Sioux Falls--lower than I'd seen it.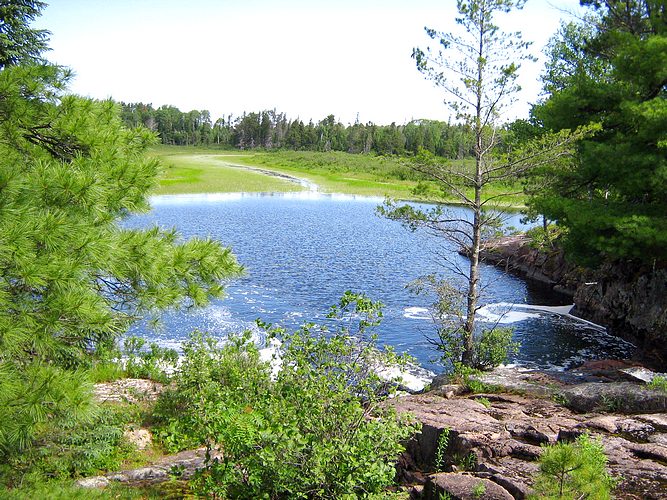 Then the Little Indian Sioux widens out and the game is to try to pick the straightest line through all the meanders.

The end at the Echo Trail.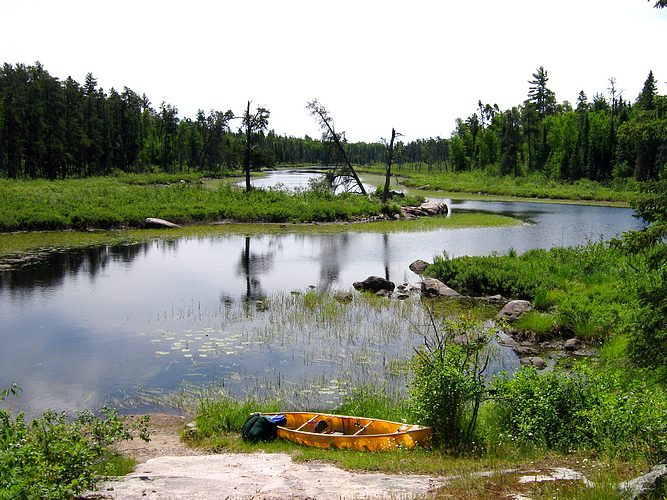 I got all my gear in the parking lot and sat on the bridge waiting for a ride to the Moose R. North parking lot. No cars came and I began to debate whether to start walking. It would take about 2 hours to get there and surely, I thought, I would get a ride within that time. Just then an SUV pulling a trailer with 2 canoes pulled into the lot. I started talking to the two fathers and two teen-age sons who began to unload their gear. They were going to Bootleg and were glad to hear that they would have it all to themselves. I warned them about the huge 8' beaver dam on the Little Pony which had flooded the regular portages. I also told them of my need to get to my truck but didn't ask them directly. I wandered away and soon one of the fathers said, "I'll run you down there." We swapped canoe stories while we drove down there and then zoomed back to the LISR. The sons had already left. Here are the fathers as they head out: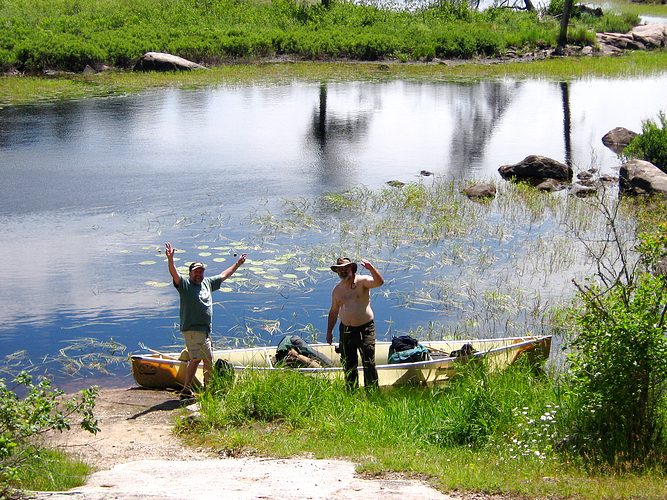 Later he sent me an email. As they paddled up the Little Pony they encountered 2 or 3 small beaver dams which they could just paddle over. They decided that I, as a Tennessean, didn't know what I was talking about. But then they came to what he called, "The Mother of all Beaver Dams!"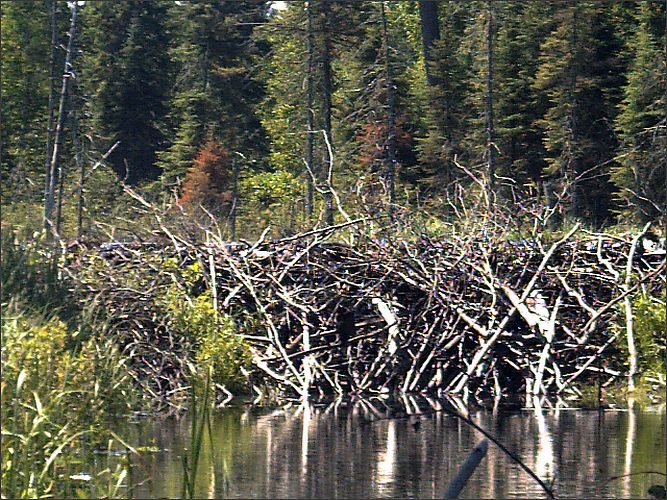 No canoes blew off on the way home and in a couple of days I was visiting my mother in the hospital and back in my regular sojourn in civilization.  Thanks again Mike!!